Always Gathering. Always Good.
There is one simple rule when it comes to layering. More is more. From Africa to Albuquerque, I'm inspired by the colors, patterns, shapes and materials I find on my travels. I love to mix, match and maximize the things I find, creating new ways to layer the things I love.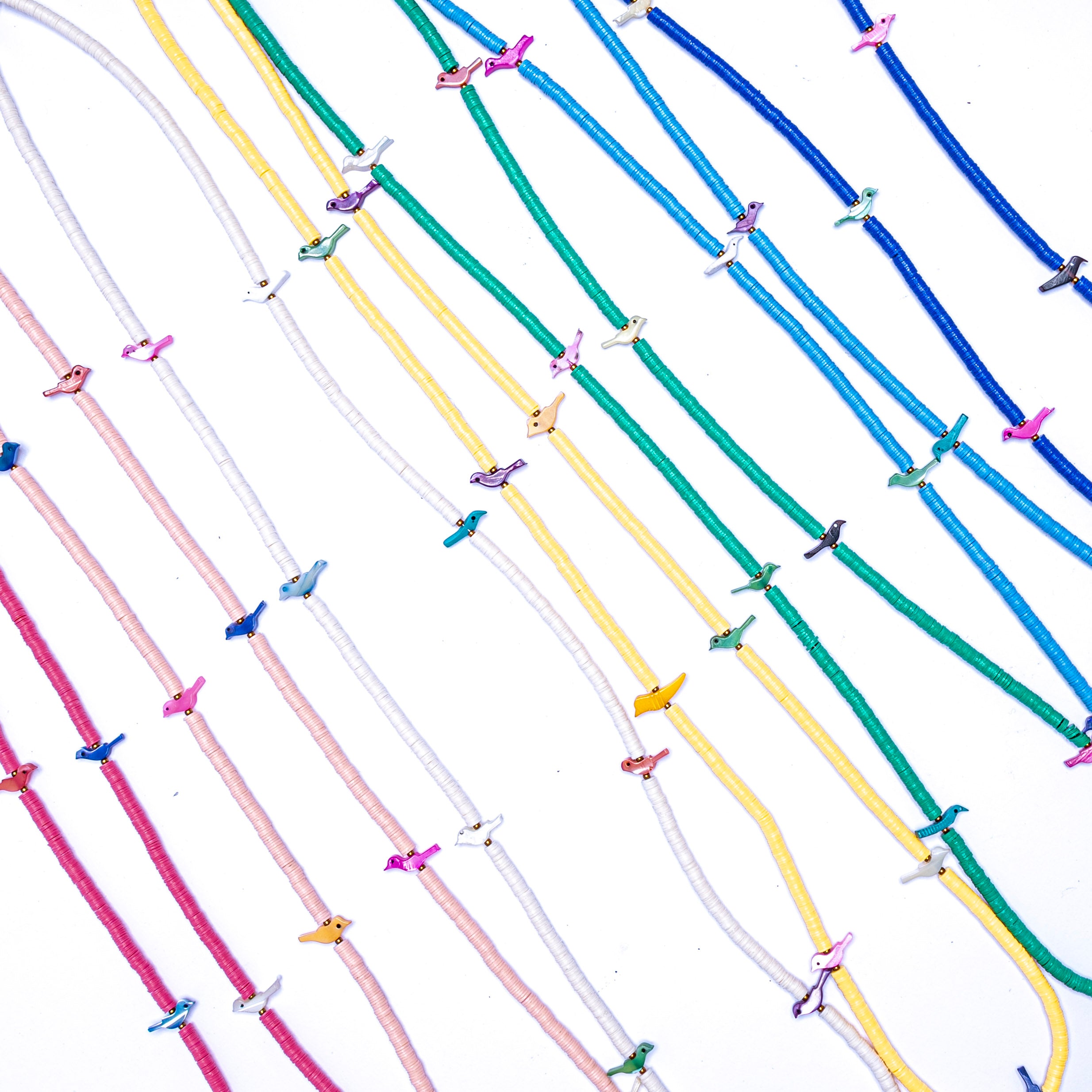 Vintage Fetish Bird Necklaces
A modern update to an old classic, vintage mother of pearl fetish birds mixed with African vinyl.
About
Gather Goods is a hand-crafted jewelry collection that blends natural textures, found materials, and ageless style. Each piece is designed and made in Fort Worth, Texas.
Megan Clifton is the founder and designer of Gather Goods. She grew up in Fort Worth, inherited her taste in all things vintage and statement-making from her grandmothers Millie and Corinne, and got her start in product development for FOSSIL. She lives in Fort Worth with her husband and two kids.