Gather Goods X Her New Tribe
Her New Tribe is a collection of statement-making color-focused small-batch ceramic jewelry.  Each piece is formed, fired, and assembled by hand in Austin, Texas.
Gather Goods is a hand-crafted jewelry collection that blends natural textures, found materials, and ageless style. Each piece is designed and assembled in Austin, Texas.
These pieces are a collaboration of both brands and made of dogon beads from Mali, Africa and ceramics from Austin, Texas.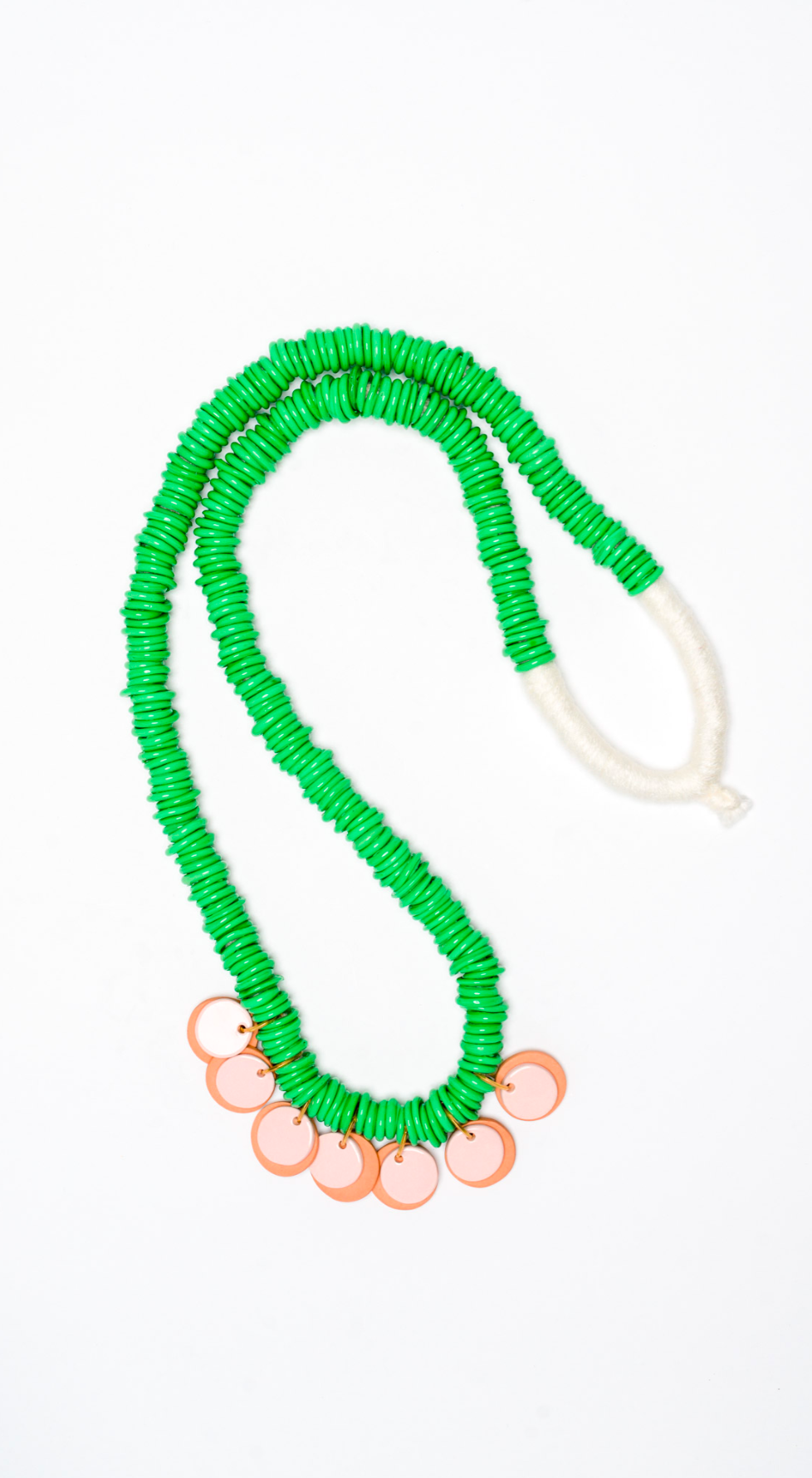 Mali Kelly Green Necklace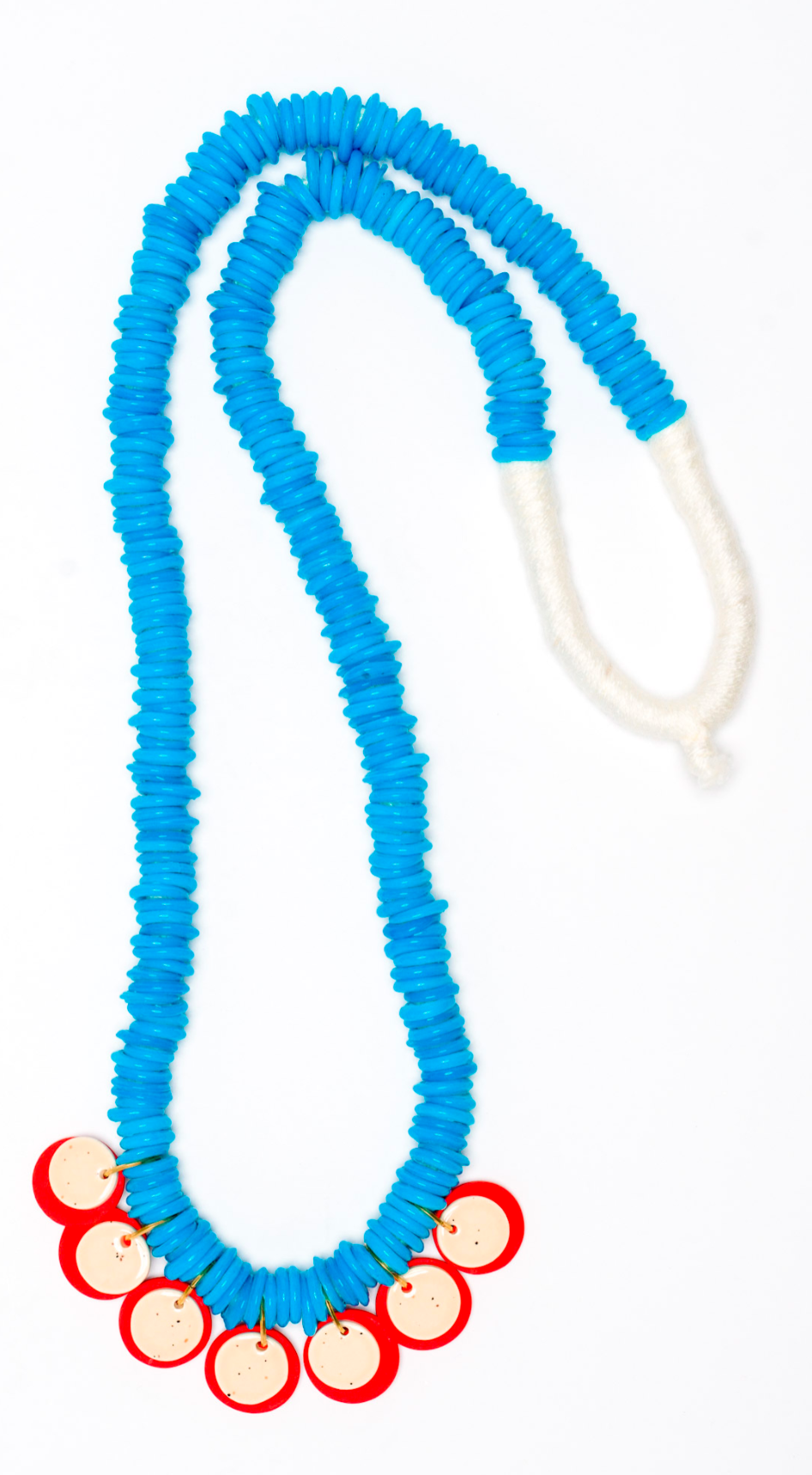 Mali Cornflower Blue Necklace